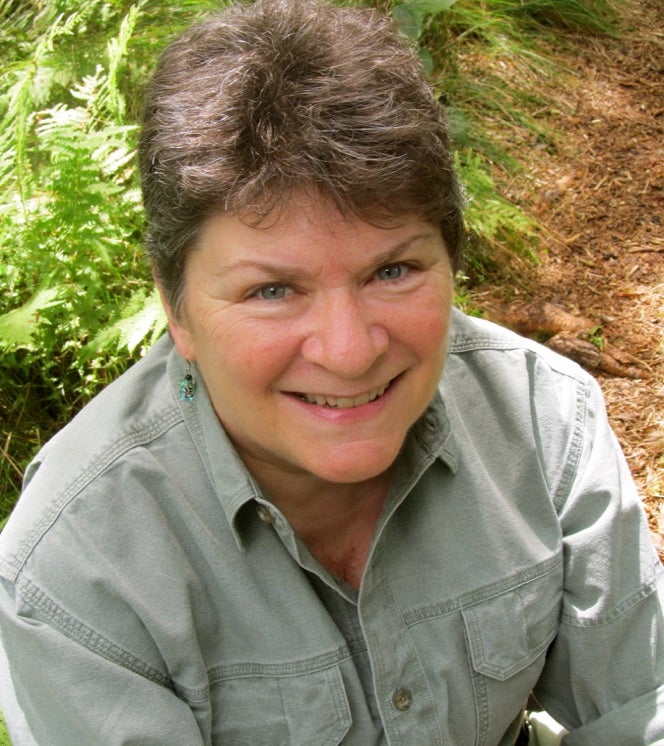 The North Carolina Literary Review is excited to announce the winners of three honors given for content in our issues: the Paul Green Prize, the John Ehle Prize, and the Randall Kenan Prize. Each author receives a $250 honorarium from the sponsor and their essays will appear in 2022 issues' special feature section on writer/teachers of North Carolina.
Georgann Eubanks is the recipient of the 2022 Paul Green Prize for her essay "Paul Green: A Professor of the Practice of Playwriting." The Paul Green Prize is sponsored by the Paul Green Foundation to encourage content relating to Paul Green (1894–1981), a Pulitzer Prize playwright and social activist, as well as a former UNC Chapel Hill professor. As Executive Director of the Paul Green Foundation, Eubanks did not accept the honorarium provided by the Foundation, allowing NCLR to use the full funding from the Foundation for the graphic design of the essay, which will open the 2022 print issue.
The author of several books, most recently Saving the Wild South (University of North Carolina Press, 2021), Eubanks is a founder of the North Carolina Writers' Network and has taught at public schools, prisons, and in corporate settings. She is currently editing a collection of essays about Paul Green.
Marian Janssen is the winner of the 2022 John Ehle Prize competition for her essay, "Carolyn Kizer: Flamboyant Feminist at Chapel Hill." The annual John Ehle Prize is sponsored by Press 53 of Winston-Salem to recognize NCLR essays on or interviews with North Carolina writers who have not received the critical attention their writing warrants.
The subject of Janssen's essay, Carolyn Kizer (1923–2014), another Pulitzer Prize winner, was a critically acclaimed poet and trailblazing feminist. Kizer's books include the acclaimed poetry collection Pro Femina (2000). Janssen's essay explores the poet's brief tenure at UNC Chapel Hill in the early 1970s and details her relationships with other North Carolina writers as well as her efforts of expanding feminism in the Chapel Hill area and beyond. University of North Georgia Professor Tanya Long Bennett selected Janssen's essay from the qualifying 2022 issue content, praising the author for "bring[ing] the poet and her era to life for contemporary readers and, through its own electric prose, remind[ing] us that a gifted writer and thinker like Kizer can illuminate and colorize the often-banal world."
Marian Janssen received her PhD from Radboud University Nijmegen. Her books include The Kenyon Review 1939-1970: A Critical History (Louisiana State University Press, 1990) and Not at All What One Is Used To: The Life and Times of Isabella Gardner (University of Missouri Press, 2010). She is currently writing a biography of Carolyn Kizer.
Dolly R. Sickles is the winner of the 2022 Randall Kenan Prize for her interview essay "Examining 'Otherness' on the Page and in the Classroom with Michele Tracy Berger." The Randall Kenan Prize is sponsored by the UNC Chapel Hill Creative Writing Program for the year's best essay on or interview with a new or relatively new North Carolina writer, accepted for publication in NCLR. Glenis Redmond, poet-in-residence at the Peace Center for Performing Arts in Greenville, SC, and former mentor poet for the National Student Poet's Program, selected Sickles's essay on Berger, saying "In her writing, Berger does the heavy lifting––providing space for others, as well as reflecting, as an intentional mirror for others to imagine themselves in both the present and the future. The author of this essay was eager to find out whether Michele Tracy Berger is more a writer who teaches or a teacher who writes. With countless published stories and a novel coming out this year, we find there is no definitive line between the two. Berger is ever-present in both fields." Sickles's interview essay will appear in NCLR Online Fall 2022.
A freelance writer and teacher, Sickles is the author of children's books and romance novels. Her subject for the Kenan Prize essay, Michele Tracy Berger, is a Professor in the Department of Women's and Gender Studies at UNC Chapel Hill, who publishes both scholarship and fiction. Berger's 2017 novella, Reenu-You, is an example of the speculative fiction by African American writers that she talked about with Sickles.
"Essays like these allow NCLR to fulfill our mission of promoting the literature of North Carolina writers," NCLR Editor Margaret Bauer said about this year's selections for honors. "That includes new writers like Michele Tracy Berger and writers from our rich literary history like Paul Green." She notes too that the essay on Carolyn Kizer reflects how NCLR's definition of North Carolina writers is broad: "We include the many writers who have made North Carolina home, even for a short period of time."Produced since 1992 at East Carolina University, the North Carolina Literary Review has won numerous awards and citations. Find subscription information here. The 2022 print issue is released during the summer. Find a complete table of contents of this issue and links to the editor's introductions on the website here.