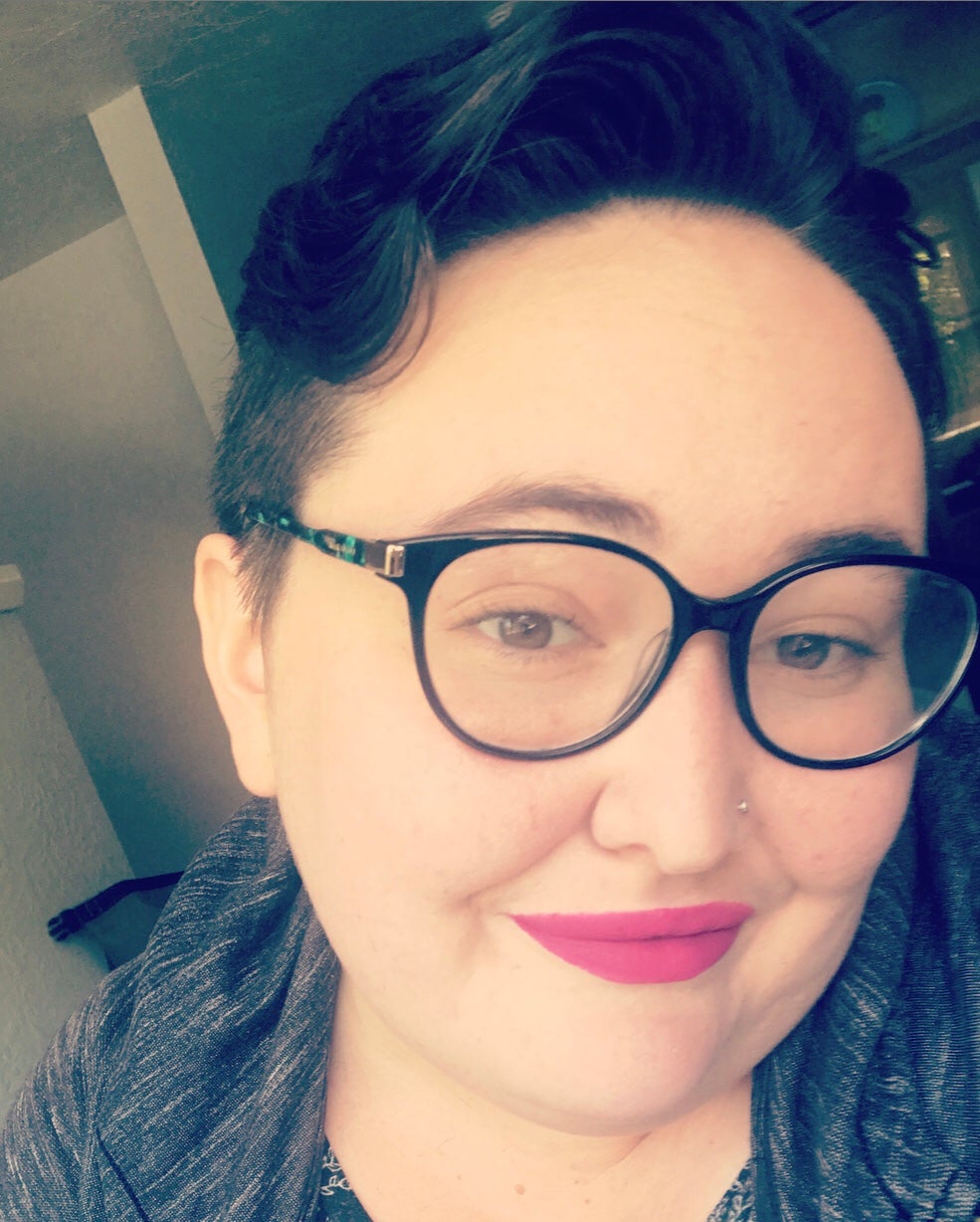 Calling it "astonishing and beautifully written," David S. Cecelski has selected "In the Summer of Missing Girls" by Audrey Jennifer Smith of Greensboro, NC, as the winner of the 2022 Alex Albright Creative Nonfiction Prize. Smith will receive $500, and her essay will be published in the North Carolina Literary Review's 2023 print issue. Explaining his selection, Cecelski reports that "In the tale of a young girl's disappearance, the author makes visible the fear that haunts our times. A powerful and unforgettable piece of writing."
The winning essay is excerpted from a book-in-progress, in which Smith weaves true crime with memoir to tell the story of one of Virginia's most notorious cold cases. Her creative nonfiction has previously appeared in Hippocampus Magazine and Nat. Brut. Smith completed her MFA in nonfiction writing at Oregon State University in 2021, and she returned to her hometown, where she now works as a producer for North Carolina Public Radio WUNC and as a bookseller at Scuppernong Books.
Historian David S. Cecelski served as final judge for this year's contest. Cecelski is the author of several award-winning books and hundreds of articles about history, culture, and politics on the North Carolina coast. In 2016, he received the prestigious Christopher Crittenden Memorial Award from the North Carolina Literary and Historical Association. His most recent book, The Fire of Freedom: Abraham Galloway and the Slaves' Civil War (UNC Press, 2012), has been recently adapted for the stage by Howard Craft, the title character performed by Mike Wiley.
Cecelski also noted four of the finalists he considered for Honorable Mention. The authors of these essays will receive $100 each, and their essays will be published in NCLR issues.
Angela Belcher Epps's "Those Awful Family Trees" struck Cecelski as "an excellent personal essay that makes a compelling and well-crafted argument for overcoming our traditional ways of talking about family." Belcher Epps resides in Raleigh. She is the author of a novella, Salt in the Sugar Bowl, published by Main Street Rag in 2013. Her stories and essays have been published in several literary magazines, including NCLR Online when another of her essays received Honorable Mention in this contest.
Cecelski's remarks that Blaise Kielar's "Violin Shop: Behind the Velvet Counter" includes "a lovely evocation of a master craftsman's world and of little moments of great beauty written by the proprietor of a violin shop and a repairer of violins and bows." Kielar opened Chapel Hill's first violin shop in 1978 and later started Music Explorium and Electric Violin Shop. He retired from a music retail career by transitioning Electric Violin Shop to become America's first worker-owned co-op music store. He is an improvising violin and clarinet player, leader of the Bulltown Strutters, Durham's community New Orleans brass band, as well as a poet and writer of nonfiction, currently working on a memoir.
Describing Ashley Memory's "Private History of Deviled Eggs" as "at turns funny, thoughtful and a little heartbreaking, the story revolves around a strange and prophetic soul who shows up at a local church in search of help," Cecelski called it "a lovely personal essay about good and evil and deviled eggs," asking, "what could be better?" Memory lives in Randolph County, NC, and writes for Poets & Writers, NBC THINK, Wired, and Healthline.
Cecelski stated that Glenis Redmond's "Raised by Hand" "reads like dance and music. In lyrical prose, the author, an African American woman, tells who she is and where she is from and what made her who she is. And embraces it all." A longtime Asheville resident, Redmond lives in South Carolina now, but her poetry and prose have been featured often in NCLR. She is the author of three published poetry collections, and her poetry has been showcased on NPR and PBS and has been most recently published in Orion Magazine, storySouth and The New York Times. Since 2014, she has served as the mentor poet for the National Student Poets Program through Scholastic Art and Writing Awards.
Members of the North Carolina Literary and Historical Association, which funds this contest, can submit three essays to this contest, and all three of member Lockie Hunter's submissions, which were read by different screeners, made it to the final round of consideration. These flash essays will appear in the next three online issues, and the author will also receive $100. Hunter is associate producer of the poetry and prose radio program Wordplay on 103.3 FM in Asheville. She holds an MFA in creative writing from Emerson College in Boston and has taught creative writing at Warren Wilson College. Her work has appeared in many literary magazines including Brevity, Christian Science Monitor, McSweeney's Internet Tendency, and Blue Mountain Review, and she has received a North Carolina Arts Council grant.
Another of the finalists has been accepted for publication: "You Do Not Have to Be Good" by Erin Carpenter will appear in NCLR Online Fall 2022's special feature section on "Writers Who Teach, Teachers Who Write," and the author, who teaches middle school English on the Qualla Boundary for the Eastern Band of Cherokee, will receive $50. Carpenter has also published essays in Tiny Love Stories, The Sun Magazine, and The Wrath Bearing Tree.
Other Finalists
Paul Bean, "That's the Way I'm Telling It"
Bill Griffin, "Beaver Dam at World's End"
Karen Zipf, "The Black Dispatch"
Since its start over 30 years ago, NCLR has been a venue for strong creative nonfiction. Subscribe today to make sure you don't miss the chance to read all of these essays. Find subscription information here.