Friday from the Archives: "'White Heat' in Wilmington: The Dialogue Between Journalism and Literature in The Marrow of Tradition" by Dolen Perkins from NCLR Issue 11 (2002)
Congratulations to writer David Zucchino on receiving the 2022 NC Award for Literature. His book, Wilmington's Lie: The Murderous Coup of 1898 and the Rise of White Supremacy won the 2021 Pulitzer Prize.
NCLR has covered the Wilmington Coup many times over our history, most notably in the 1994 issue dedicated to the story and then again in our 10th anniversary issue in 2002, when Dolen Perkins examined the way historical fiction can illuminate real events. In her article about Charles W. Chesnutt's 1901 fictional account of the events, Perkins wrote Chesnutt's work is like"…the method by which an artist or other type of historiographer attempts to re-assemble the pieces of stories that have been lost within the maze of politically motivated "historical" accounts."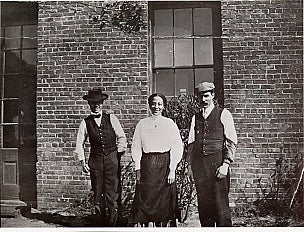 We continue to see this play out today, not only about events in the distant past, but in current events, and in what role a free press plays within recording and shaping history. A thriving African American newspaper existed in Wilmington in the 1890s, whose offices were burnt as part of the coup. Even if the coup had continued, how different would the resulting stories have been had the newspaper continued to be published? Since the remaining press was heavily biased in favor of the white supremacists, in his novel The Marrow of Tradition, "Chesnutt counters points made in the newspapers with opposing or differentiating points. Because his fictional narrative is not valued as a historical record – as a newspaper's narrative might be – it seems safe to say that his work does engage in resistance to a more dominant social mode of communication." Once again, we see literature changing people for the better.
Read the rest of Perkin's piece or all of the 2002 issue through your library's Proquest service or order the back issue online at our store.