Friday from the Archives: James Applewhite's poem "Christmas by the River" from NCLR 12 (2003).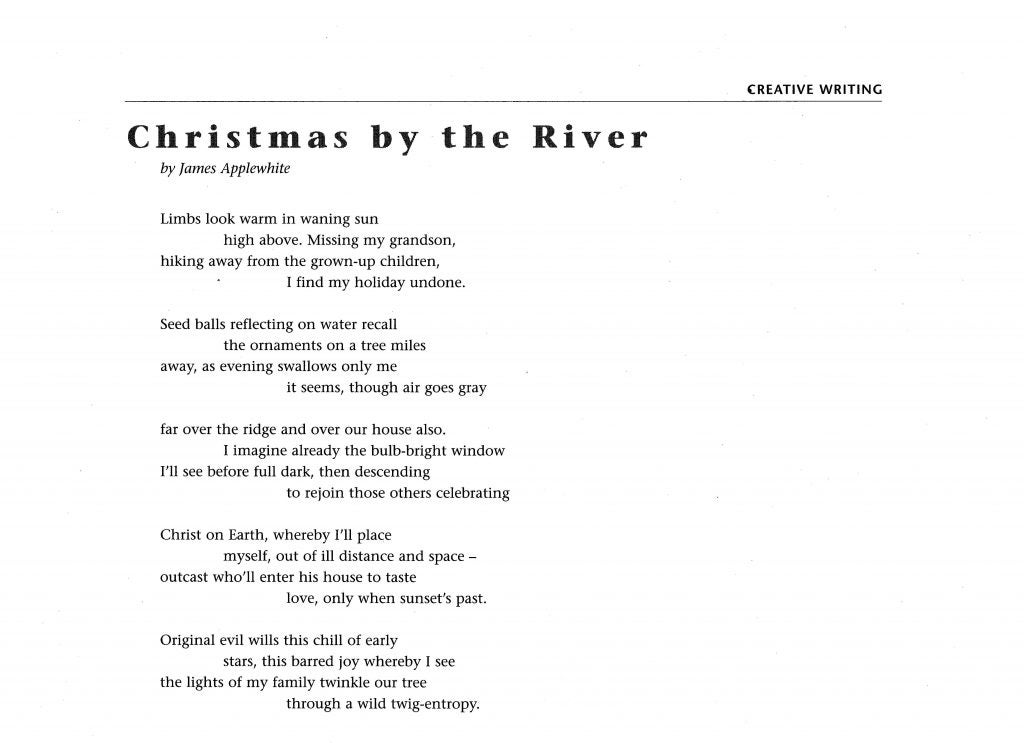 James Applewhite is a Duke University Professor Emeritus of Creative Writing. He has received numerous honors: a Guggenheim Fellowship for poetry, the Jean Stein Award in Poetry from the American Academy and Institute of Arts and Letters, the North Carolina Award in Literature, and inductions into the North Carolina Literary Hall of Fame and the Fellowship of Southern Writers. He is the author of thirteen poetry collections, four of which have received Roanoke-Chowan Awards.
His work has been published dozens of times in the NCLR. Our annual poetry contest is named in his honor. In addition, we have published two interviews with him, in 1993 and 2016. To order these two back issues, use code APPLEWHITE to get 25% off the order!