Saturday Review: "Family Secrets and Amazing Grace" a review by Elaine Thomas of Patti Frye Meredith's South of Heaven: A Novel from the upcoming NCLR 2023 Winter Online issue
In the next review from our upcoming 2023 Winter online issue, Elaine Thomas walks us through Patti Frye Meredith's debut novel South of Heaven. Only partially removed from Here and Now, the novel is "Set in the North Carolina Sandhills, in the upper Moore County town of Carthage during the 1990s." According to Thomas, it "vividly captures its time and place."
Thomas remarks on both the comfortable writing style and on the relatability of the story and characters. She suggests, "Think of Clyde Edgerton's intimate knowledge of small town North Carolina and his easygoing storytelling style. The result is warm and respectful, even as the family in Meredith's novel wrestles with the burdens of their personal and collective demons." Thomas touches on just two major plot points, which likely could be found on a book jacket, so not giving too much away.
"Meredith's characters may be challenged, even damaged, but they are also funny and lovable, and, while they don't always realize it themselves, they are struggling toward self-acceptance and peace. None of us is perfect "south of
heaven."" While the novel may be a debut, Meredith has been working with and writing about characters for many decades. She's finally taking all those stories and putting them in a full-length format.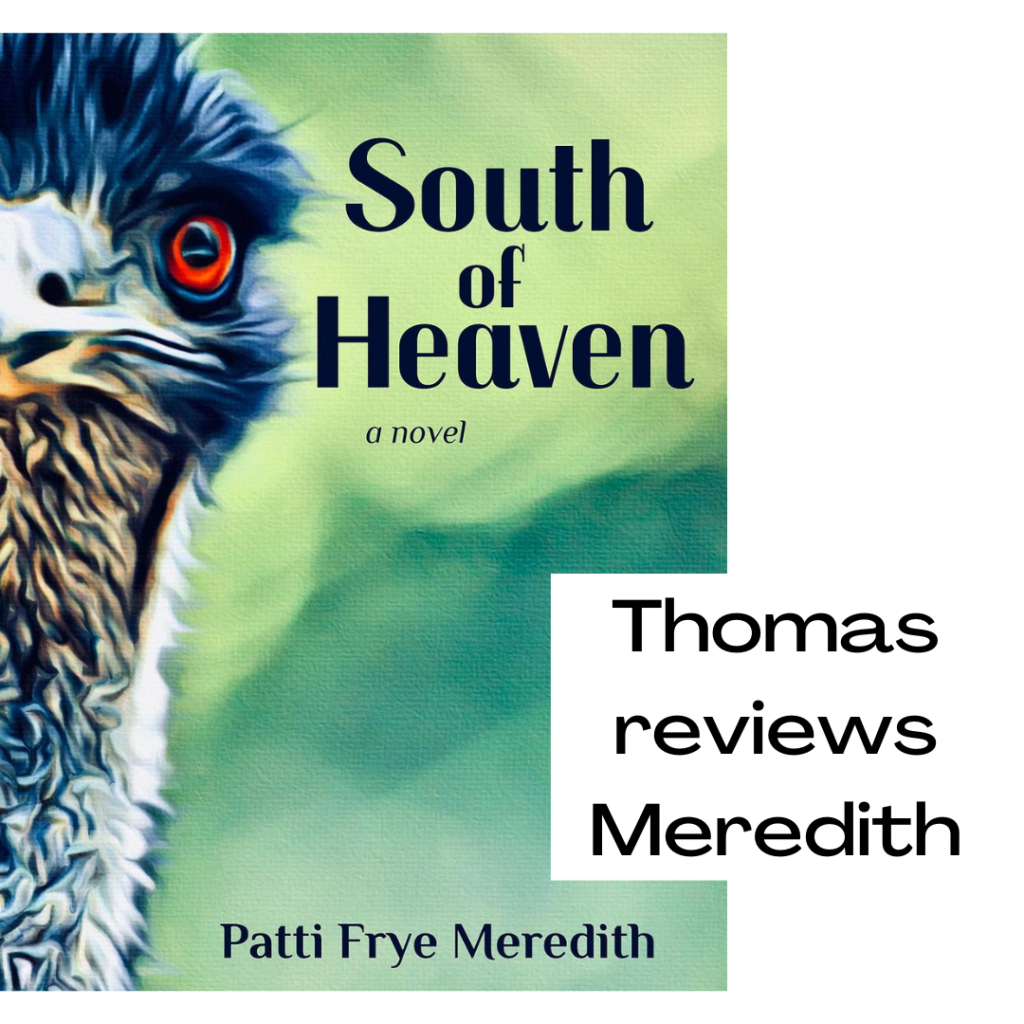 Read the rest of the review now (online issue coming in February!) and buy the book at your local independent bookstore.