Saturday Review: "An Examined Life Through The Lens Of Artistic Vision"
a review by Heather Bell Adams of Luke Whisnant's novel The Connor Project.
Luke Whisnant is no stranger to NCLR pages, having written for and been reviewed numerous times over the years. Reviewer Heather Bell Adams says about his latest novel, "The reader is invited to speculate about the source of Connor's discontent by assembling pieces of the puzzle from artfully arranged vignettes told in Whisnant's crisp, muscular prose."
In addition to teaching English at ECU, Whisnant writes in various genres; this novel continues his artistic exploration. Adams remarks, "Due to the narrative's non-chronological construction as a series of stories or vignettes, some readers may disagree with calling The Connor Project a novel. However, by the end, the well-designed narrative presents a full picture of a life and operates as a cohesive and meaningful whole."
Adams review touches just enough plot points to intrigue the potential reader but not ruin the surprises waiting. She wraps with: "As both art project and novel, The Connor Project examines David Connor's life: wryly humorous and bittersweet everyday moments across the decades, representative of his all too human foibles and indefatigable perseverance."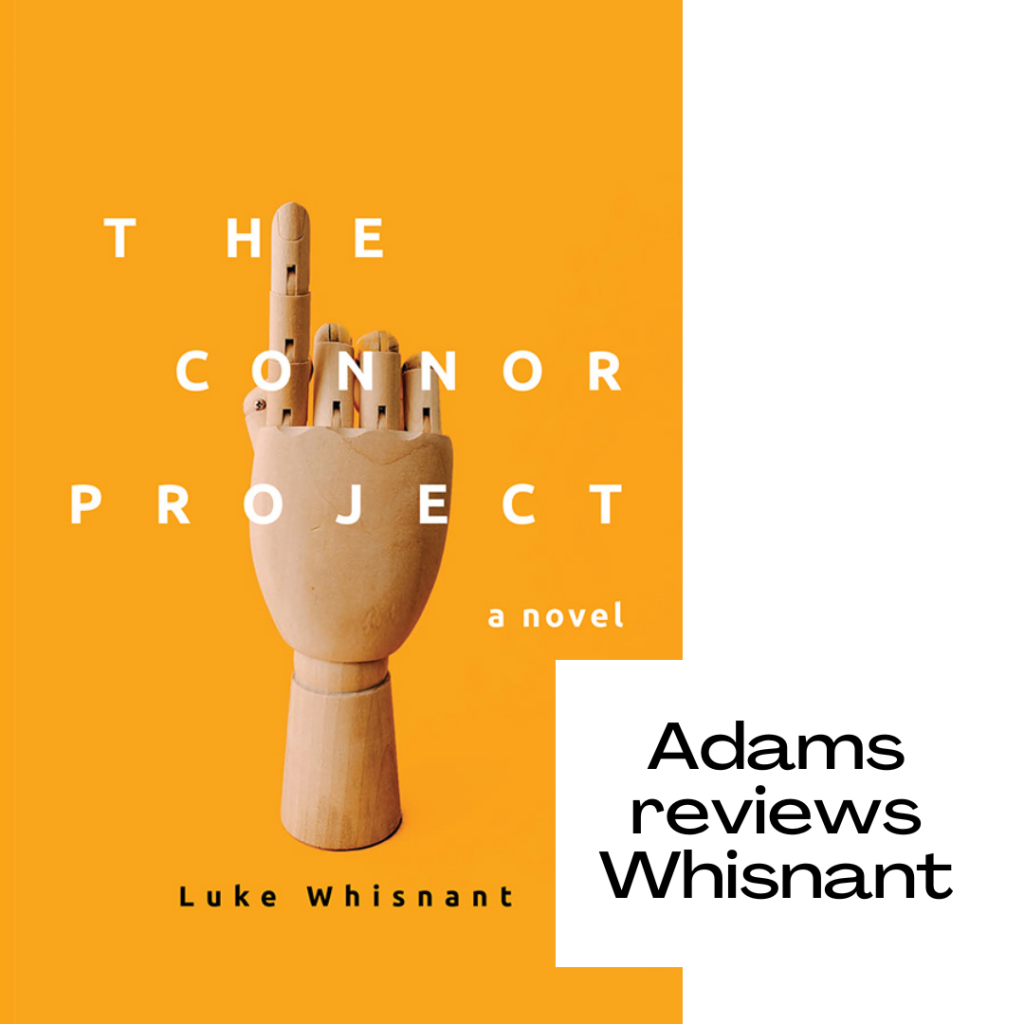 Read the rest of the review in the Winter 23 Online issue out now and buy the book at Bookshop.org.