Saturday Review: "All Come To Look For America" a review by Jim Clark of Crossing the Rift: North Carolina Poets on 9/11 and Its Aftermath edited by Joseph Bathanti and David Potorti
Literature at its finest brings us together, inspiring empathy between readers. It is precisely to that end that the editors wanted to created this anthology of poetry about 9/11. As Joseph Bathanti writes: "These poems give moving and powerful testimony to what Carolyn Forché calls 'the poetry of witness' – a ritual act of reconciliation through language; a renewed sense of shared humanity and righteous resistance; and, perhaps most importantly, a sacred vow to never forget."
It is not a stretch to say 9/11 changed the very nature of America. For many, that was in a nebulous way of seeing "other" where we would've been inclined to see an individual. For many, the change was more personal, like Potorti's loss of his brother, who died in NYC that day. These poems run from the very personal (like Potorti's own) to the more complex, as Clark points out.
Of the 116 poets included in the anthology, Clark calls out several, for various reasons, be they structure or content: Diana Pinckney, Sarah Lindsay, Fred Chappell, Anthony S. Abbott, Alan Shapiro, Robert Morgan, Irene Blair Honeycutt, Earl S. Braggs, and Cathy Smith Bowers. Regular NCLR readers are sure to see many names they recognize throughout the anthology.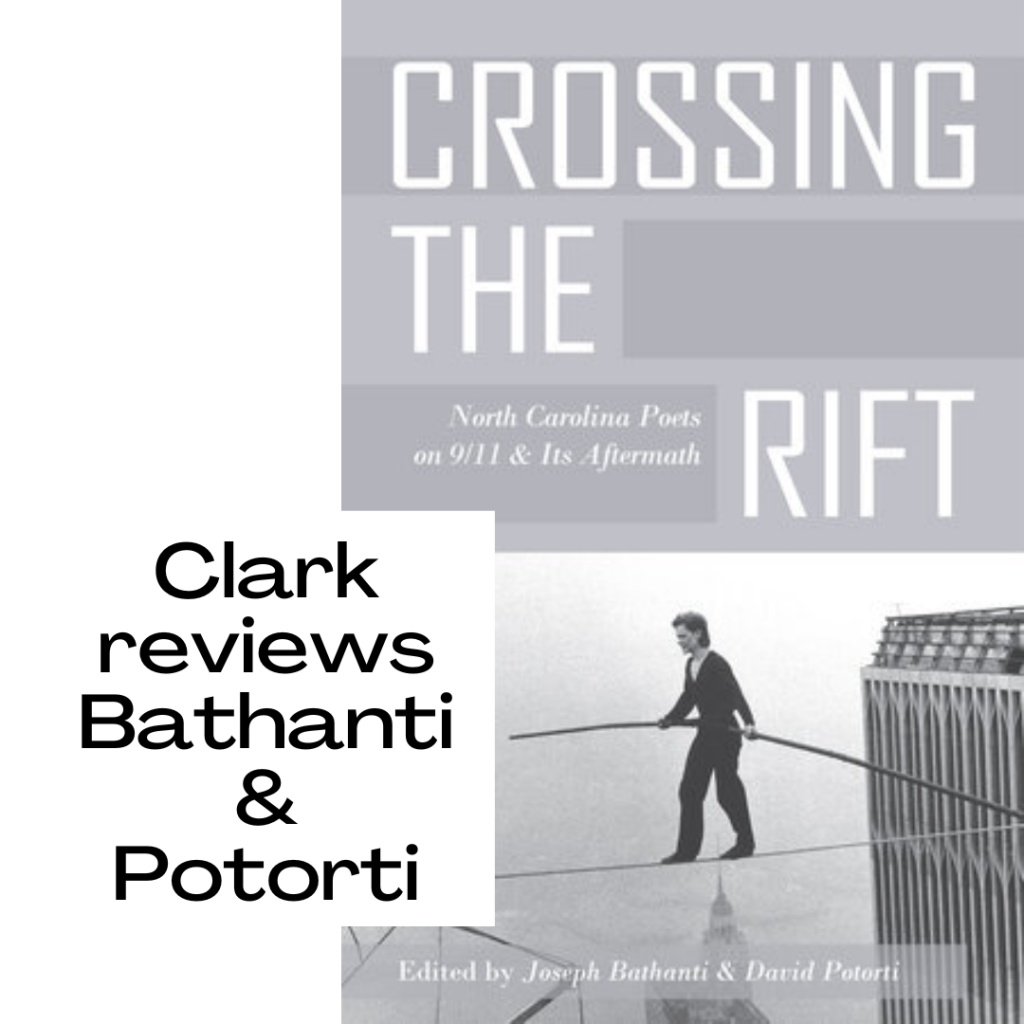 Read the rest of the review in the Winter 23 Online issue out now and buy the book from our friends at Press 53.