[Greenville, NC] The North Carolina Literary Review is pleased to announce Professor and Poet Meg Day will judge the annual James Applewhite Poetry Contest in April 2023. The Applewhite Poetry contest is open to any North Carolina poet, residing here currently or previously.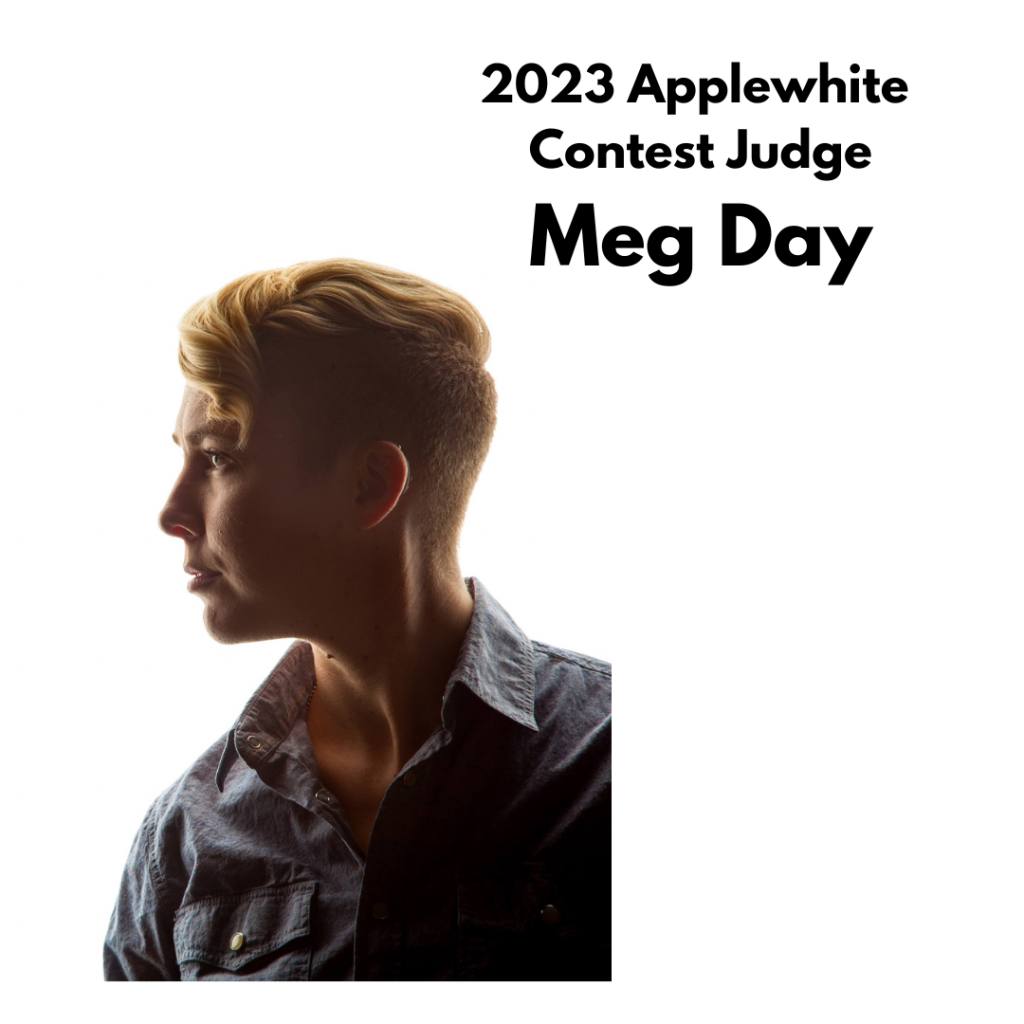 Day hails from California and is currently a professor of creative writing at North Carolina State University in Raleigh. Day is the author of Last Psalm at Sea Level (Barrow Street, 2014), winner of the Barrow Street Press Poetry Prize and The Publishing Triangle's 2015 Audre Lorde Award, and a finalist for the 2016 Kate Tufts Discovery Award. Their poetry has been published many places, including Best American Poetry 2020, The New York Times, and POETRY Magazine. They have an essay in the forthcoming Beauty Is a Verb, Volume II: A Disability Anthology.
This is year thirteen of the Applewhite Poetry Contest at NCLR. Past judges include James Applewhite, Leanne Howe, Catherine Carter, Amber Flora Thomas, Allison Adelle Hedge Coke, and Fred Chappell. Jaki Shelton Green, current NC Poet Laurate, and namesake of NCLR's newest competition for performance poetry, has also served as an Applewhite contest judge.  
To submit, poets must be current NCLR subscribers. Poets are not required but are encouraged to consider the upcoming issue feature for their work: Disability (in) North Carolina Literature. The winning poet will be published in our print issue, receive $250, and be nominated for a Pushcart Prize. Many finalists are also published in our Fall and Winter Online issues. For more details, please check the submission guidelines on the NCLR website. 
Produced since 1992 at East Carolina University, the North Carolina Literary Review has as our mission to preserve and promote North Carolina's rich literary culture. NCLR introduces new and emerging writers; reintroduces forgotten authors; showcases work in literary criticism, interviews, book reviews, fiction, creative nonfiction, and poetry; and reports on literary news stories. We complement the writing with the work of North Carolina artists and photographers.
###