Saturday Review: "Memory And The Flow Of Time" a review by Terry Roberts of Varina: A Novel. by Charles Frazier
Until our next online issue is ready this fall, we're running some reruns of older book reviews for authors whose latest work is recently published or will be out soon.
Charles Frazier's latest novel, The Trackers, is out now and we look forward to reading it for a review in the fall issue. Frazier's work is no stranger in NCLR pages; his last novel, Varina, was reviewed by Terry Roberts in our 2019 Online issue.
Roberts declares the novel's thesis in the opening paragraphs: "In many ways, Charles Frazier's new novel – his fourth – is a 353-page meditation on time and memory. It is a fictional memoir based closely on the life of a real woman – Varina Howell Davis, the wife of President Jefferson Davis of the Confederate States of America." Roberts writes that the narrator is a black man interviewing Varina to fill in the stories of his own life, so really, the novel is about two different memories.
As to be expected, the book does deal with slavery, racism, and the on-going class struggles of the American South. Roberts writes, "It is a novel of ideas in the form of a fictional memoir. Furthermore,
the structure of the book – a series of dialogues between an elderly woman of privilege and an inquisitive black man – gives those ideas a dramatic presence."
Roberts concludes his review with, "In the final analysis, Varina is an important novel in every respect. It explores fundamental questions about the human condition and does so through fascinating characters portrayed against a stunningly dramatic backdrop. Furthermore, it is characterized from the first page to the last by Frazier's customary lyricism and seemingly effortless historical detail." We can't wait to see how The Trackers fits into Frazier's oeuvre.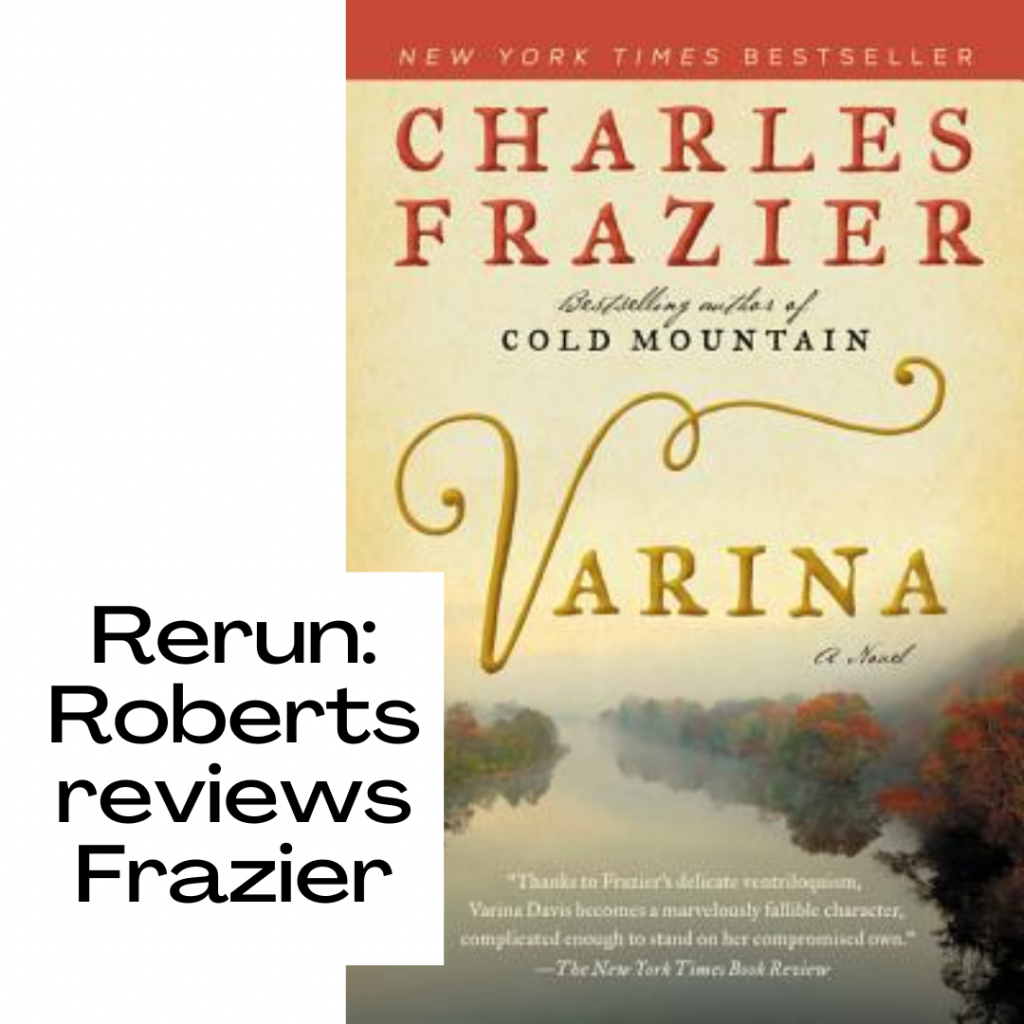 Read the rest of the review in the '19 Online issue and buy the book.