Saturday Review: "Tallying the Cost of Addiction in Appalchia:" a review by Dale Neal
David Joy. When These Mountains Burn. 2020.
Meagan Lucas. Songbirds & Stray Dogs. 2019.
Over the summer, we're sharing some reruns of older book reviews for authors whose latest work is recently published or will be out soon.
In a serendipitous event, both David Joy and Meagan Lucas, both writers living in the NC mountains, have new books out this year AND were reviewed together for their last books. Joy's latest, Those We Thought We Knew, and Lucas's new book, a collection of short stories titled Here in the Dark, come out this summer.
Reviewer David Neal wrote, "Accomplished Appalachian novelists like David Joy of Cullowhee and debut novelist Meagan Lucas of Hendersonville show they can create cinematic page-turners with suspenseful, remorseless plots while still offering their characters a glimpse of possibility or the call for change. They aren't peddling happy endings, but emotionally true turning points."
Both novels deal with drug addiction and the impact it makes on individuals and communities. About When These Mountain Burn, Neal says, "Joy stays true to Western North Carolina in his details of
the landscape and the customs of our contemporary country. No log cabins or white chapels in the laurel, but delapidated trailers and dollar stores out on trash-strewn highways. Joy has a sharp eye for the class
and economic differences that define our contemporary society, where mountain counties have long been left behind more prosperous urban centers."
"In her debut novel, Songbirds & Stray Dogs, Meagan Lucas demonstrates a talent for page-turning
plot worthy of more experienced writers." enthused Neal. "Like Joy, Lucas has a clear-eyed vision for the costs of drug addiction, small town corruption, societal hypocrisy and male violence, while underscoring how women in particular can bear the brunt of those injustices."
Neal loosely outlines the plots of both books, while leaving plenty of surprises for readers. We look forward to reading (and hopefully reviewing!) both authors' new work.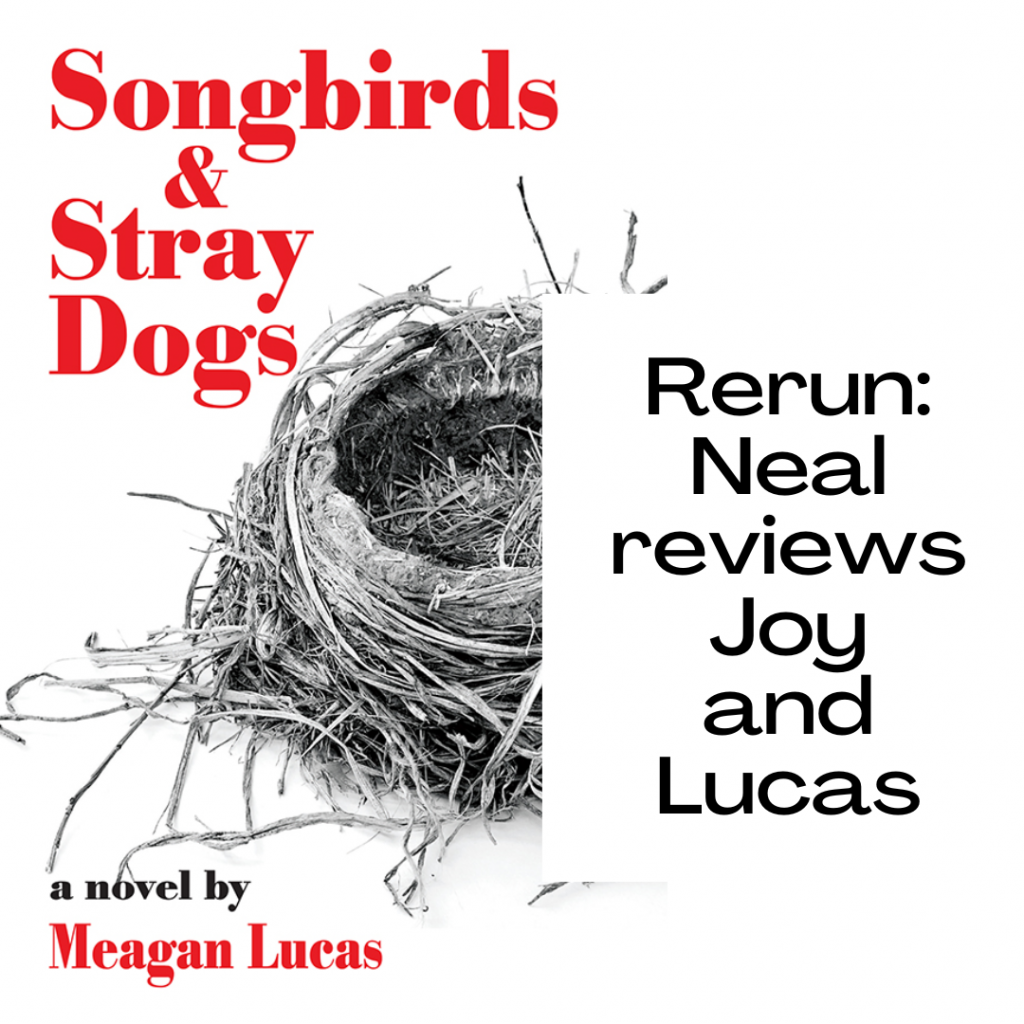 Read the rest of the review in the '21 Online issue.