Our mission at NCLR is to "preserve and promote North Carolina's rich literary culture." We have over thirty years worth of writing by and about NC authors and we want to share your words with more people across the state!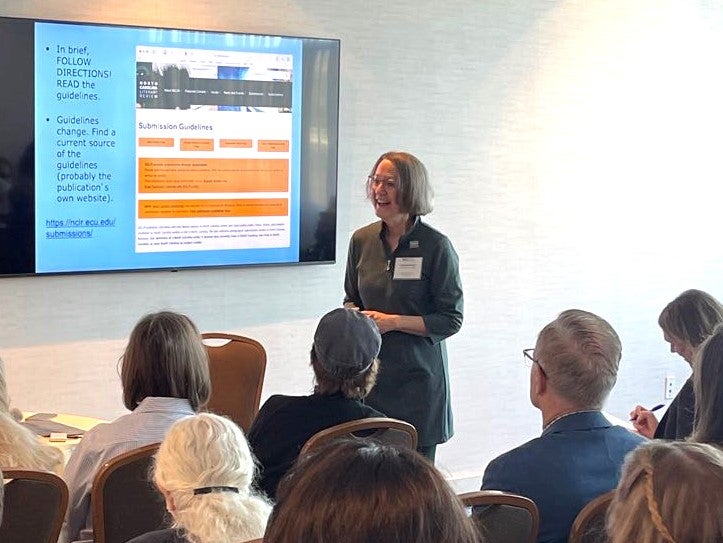 Are you or do you know someone who is working on any of these events (or something similar!):
literary festival
bookstore readings
writers group
high school literary magazines
local authors events
literary scholarship colloquium
south-focused conferences
K-12 or University writing teachers seminars
We would love to visit all of these! In addition to exhibiting or discussing NCLR, we are happy to speak about NC's literary history, facilitate panel discussions, interview authors, or talk about running or submitting to a literary journal.
From children's lit to the state's literary history, from the mountains to the coast, from Thomas Wolfe and Paul Green to our latest feature of Native American voices, NCLR can enhance any literary event from just about any angle. Contact us today to start the conversation!