Saturday Review: "Giving Fictional Shape To History" a review by Kristina L. Knotts of
Robert Morgan's As Rain Turns to Snow and Other Stories. (2017) in NCLR Online 2018
Over the summer, we're sharing some reruns of older book reviews.
Robert Morgan is a writer who has graced our pages many times over the years. His literary arc, much like his characters, has matured, providing readers with a well-rounded story of Appalachia. About this 2017 collection, Knotts wrote, "More so than some of Morgan's previous fiction, many of these stories look at the difficulties posed by chronic illness and aging, but all show Morgan's impressive range as a writer."
Knotts discusses several of the short stories, including "The Burning Chair" and "The Dulcimer Maker" and points to many of the themes running through Morgan's body of work. "As Rain Turns to Snow is not just about aging and its extreme challenges, however. Many of its works return to Morgan's reliable but nevertheless powerful themes about characters' connection to the natural world as well as the dignity of work."
Morgan retired from his professorial duties last year. We can only hope this means more time for the NC Literary Hall of Fame inductee to write. As Knotts reminds us, his work, "whether it be the stories of those
confined to nursing homes or the earliest settlers of North Carolina, …gives dignity and a voice to ordinary
citizens who want a chance to see their dreams take shape."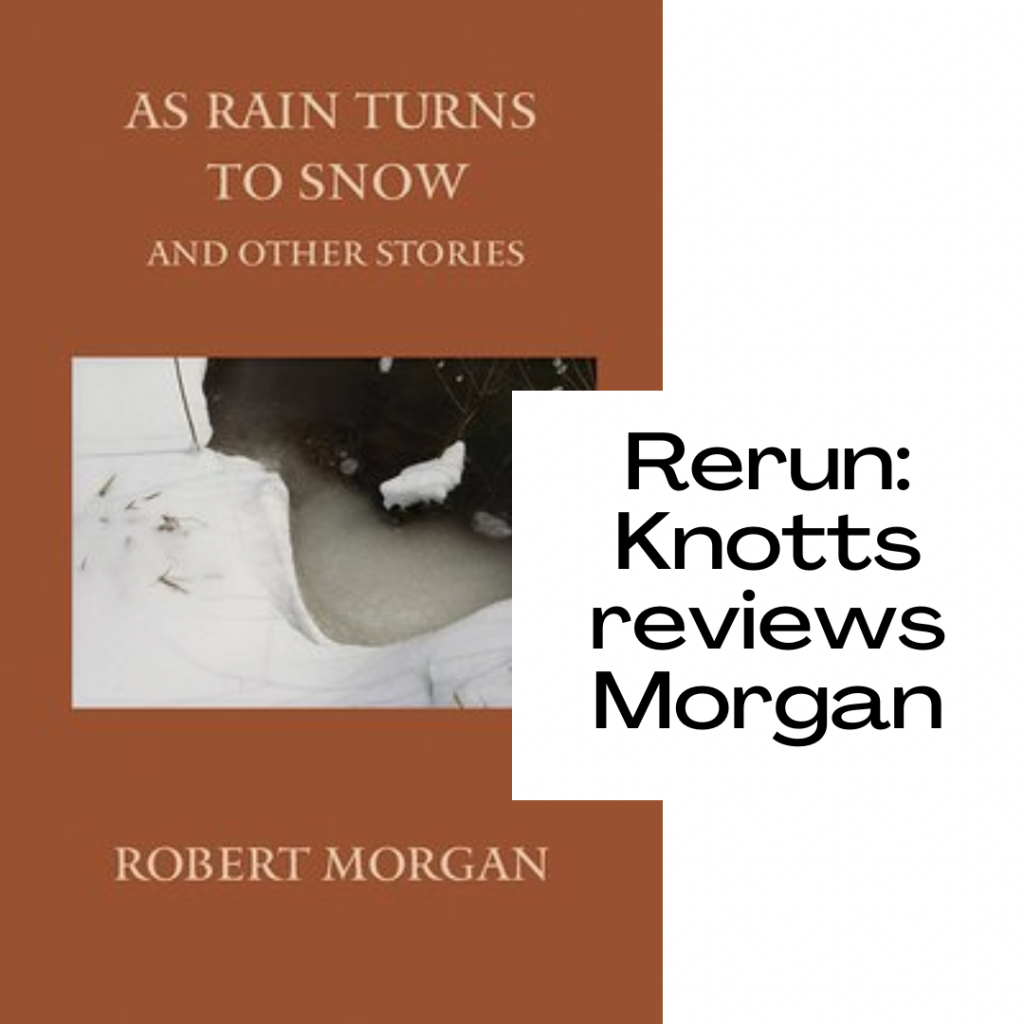 Read the rest of the review in the '18 Online issue.