Saturday Review: "Contemporary Carpetbaggers Calling Carolina "Home" a review by Erica Plouffe Lazure in NCLR Online 2012
Marjorie Hudson. Accidental Birds of the Carolinas (2011)
Valerie Nieman. Blood Clay (2011)

Over the summer, we're sharing some reruns of older book reviews for authors who have new releases out or forthcoming.
Marjorie Hudson has been traveling this season with her first full length novel, Indigo Field. Valerie Nieman won the 2022 Sir Walter Raleigh Award for her novel In the Lonely Backwater. It is fitting, then, that these close friends were reviewed together in our 2012 online issue.
Lazure said, "As the characters in Nieman's and Hudson's books learn, it's nearly impossible to move into a new place and remain anonymous for long; there is no such thing as escape or isolation." She points out that both writers moved to North Carolina from points north, so these stories (short in Hudson's case, novel in Nieman's) in some small way reflect what everyone goes through after relocating here.
Of course, these being fiction stories, the protagonists learn much about themselves. Lazure points out that "Hudson does not allow her characters to languish in their self-imposed cocoons but rather forces each of them to find their version of Dip's "something else" besides family abuse. "As these characters find that elusive moment of peace, healing, and growth within themselves, they discover in the process that they might be able to provide peace and healing and growth for others."
About Nieman's novel, Lazure writes, "Volleying the narration between Tracey's perspective and that of her counterpoint, colleague, and eventual love interest, Dave Fordham, the story unfolds through the lens of two lonely and damaged souls who struggle with their self-imposed barriers toward companionship, community, and love." While some in the community refuse outsiders no matter how long they've been there, others eventually allow them to be at home.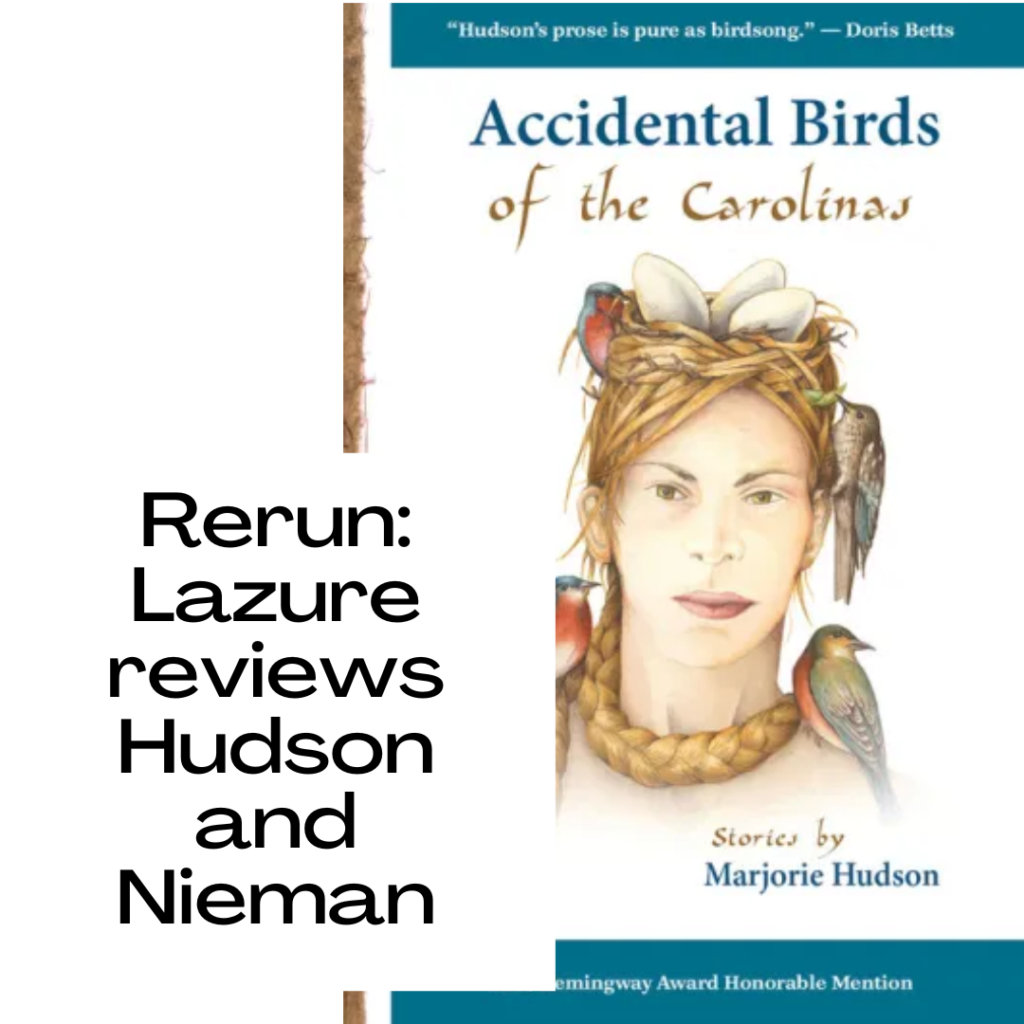 Read the rest of the review in the '12 Online issue.