Saturday Review: "Historical Truth in Fictional Form" a review by Rebecca Godwin
Miriam Herin. A Stone for Bread (2015)
Robert Morgan. Chasing the North Star (2016)
Terry Roberts. That Bright Land (2016)

Over the summer, we're sharing some reruns of older book reviews for authors who have new releases out or forthcoming.
In 2017, NCLR reviewed the second Sir Walter Raleigh Award for fiction-winning book by Terry Roberts, That Bright Land, along with new fiction from Robert Morgan and Miriam Herin. Godwin doesn't mince words that all three of these books take as their starting points deathly historic events. She gets straight to the main plot with "That Bright Land encompasses the Shelton Laurel massacre that Ron Rash depicts in his novel The World Made Straight (2006) but goes beyond those true Civil War killings to later fictional murders. Roberts's historical references flow beautifully into his storyline that like Morgan's, counters violence with humor as well as a love match showing humans' need for home."
Roberts draws from his home in western North Carolina to add to the veracity of the novel. Godwin writers, "Dreams, humor, and literary references in That Bright Land show Roberts to be a deft weaver of
action, characterization, and local culture. …Sarah's secretly "eating" that dream nods to folklore, an aspect of the novel complementing the convincing portrayal of setting in every way: dialogue, landscape and townscape, moonshining, fiddle-playing, foodways, poke tonics, sheep-shearing, attitudes toward law and wives and neighbors – all hit a perfect note of authenticity." Terry Roberts continues to produce top-shelf stories and also strengthen the writing community by reviewing work for NCLR, facilitating other authors' bookstore readings, and dropping into book clubs and writers groups to discuss the craft.
We look forward to the scholarly work coming about Robert Morgan's creations. About his 2015 novel, Godwin writes, "Jonah's keen reading of the natural world also facilitates his movement, with Morgan's lyrical descriptions of physical landscape reminding fans of his poetry and earlier Appalachian fiction that he is a master at detailing nature's wonders and power." The plot of escaping slaves is based on family history, but "The humor and adventure simply make the grim story of fleeing the American South of 1851 more bearable."
2018 Betts Fiction winner Herin delved into multiple histories for A Stone for Bread. Godwin writes, "With parallel imagery creating smooth transitions from Paris to a Nazi death camp in Austria to Chapel Hill or Shelby, NC, Herin reinforces the commonality of human emotions across time and space. She also highlights the role of the spoken and written word in the long arc of history, with memory and the impossibility of truly knowing other people forming additional thematic threads."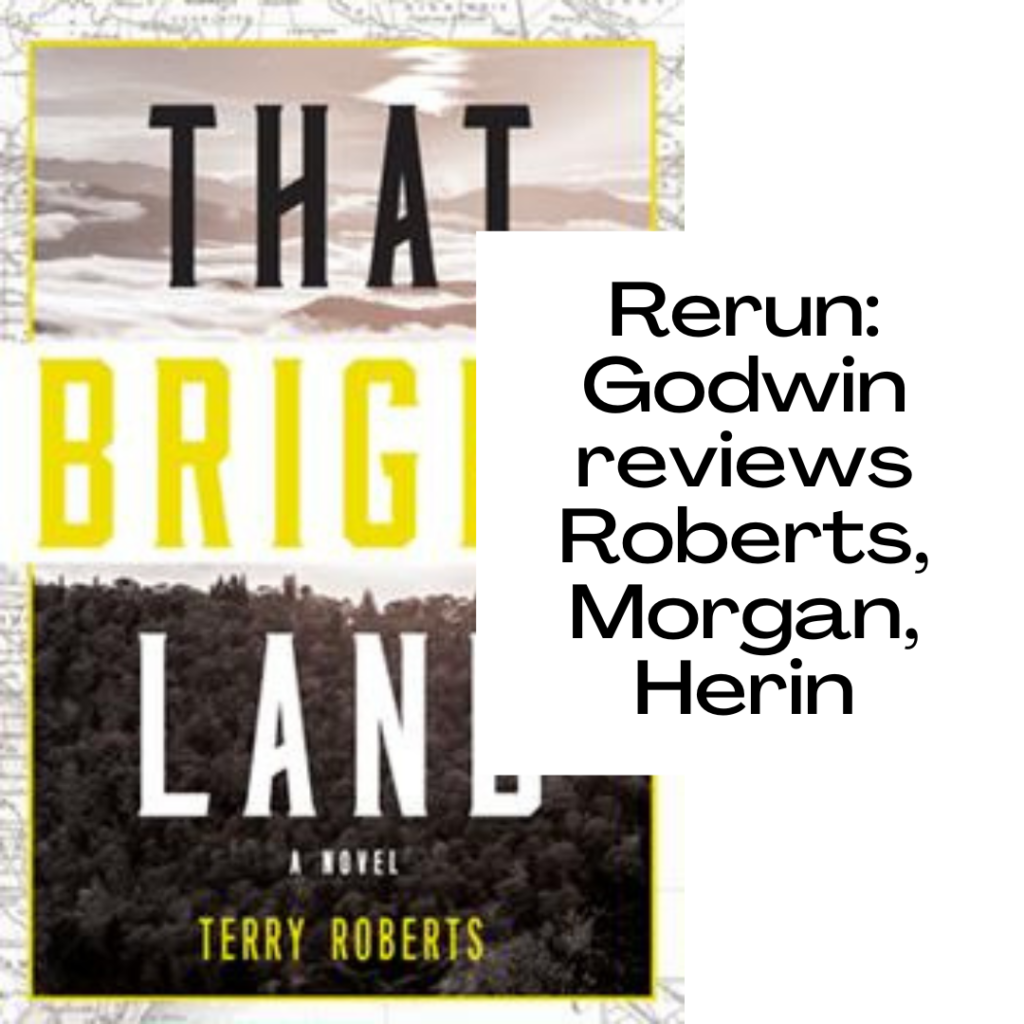 Read the rest of the review in the '17 Online issue.