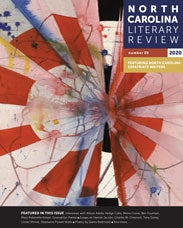 Special Feature: North Carolina Expatriate Writers
Pushcart Nominations
Fred Chappell
Wayne Johns
Debra Kaufman
Glenis Redmond
Katey Schultz
Provocative Perspective from a Distance
section introduction by Margaret D. Bauer, Editor [PDF]
"The North Carolina Literary Review's definition of a North Carolina writer includes writers who have lived here, even if they are writing from outside the state, and for this issue's special feature section, we decided to focus on such writers."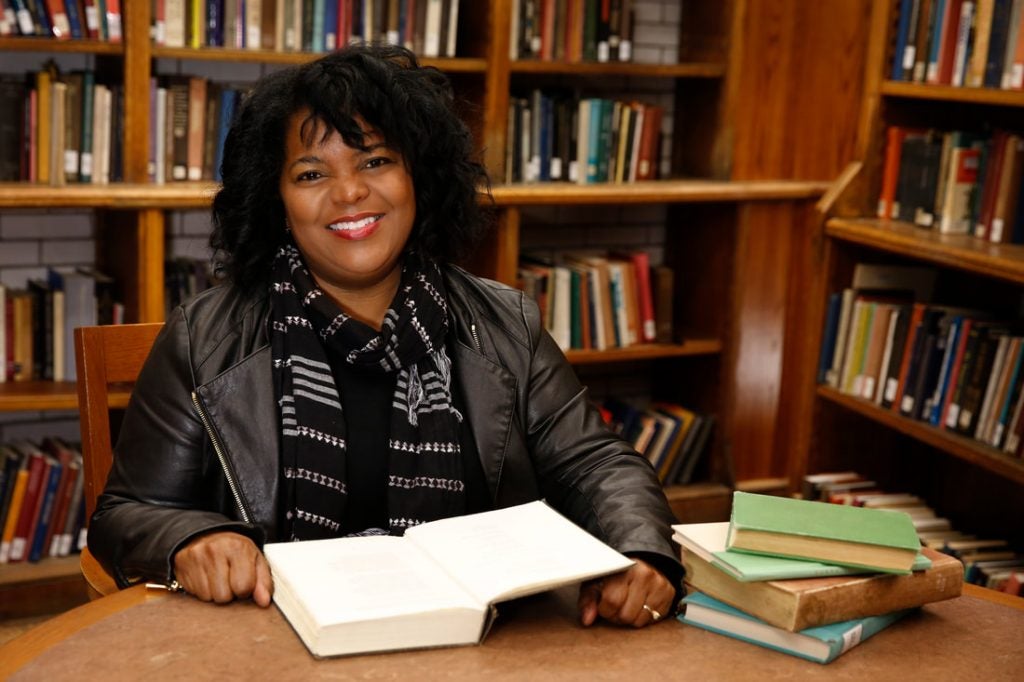 Fugitive Slave Ex-Pat: The Myth of Northern Black Freedom
in Harriet Jacobs's Incidents in the Life of a Slave Girl
by Ryan David Furlong
Going in Reverse: The Post-Plessy Railroad in Charles W. Chesnutt's The Colonel's Dream
by Lydia E. Ferguson
The Cartography of Moira Crone: Mapping Visionary Fiction and Fantastic Futures
2020 John Ehle Prize interview by Jim Grimsley
art by Moira Crone
Knowing Your Place: Tony Earley's Human Geography
by Jimmy Dean Smith
Gwendolyn Parker on Community, Writing, and the "Human Capacity for Forgiveness and Growth"
an interview by Jenn Brandt
"I want out": The Expatriate Lionel Shriver
by Eric Walker
​"music is the bearing": An Interview with Allison Adelle Hedge Coke
by Amber Flora Thomas
The Change; America, I Sing Back; Putting Up Beans; and Off-Season
four poems by Allison Adelle Hedge Coke
Listen to the poet read three of these poems here. ?
Hard Work and Determination Pay Off: An Interview with Ben Fountain
by Michael K. Brantley
photography by Watson Brown
"Fight for your life": Segregation, Im/mobilities, and the Fight for African American Futures in Stephanie Powell Watts's No One Is Coming to Save Us
by Maia L. Butler and DeLisa D. Hawkes
art by Jamaal Barber
The Master of Movement: An Interview with Mary Robinette Kowal
by Helen Stead
​
Racism Squared
a poem by Glenis Redmond
art by Kevin E. Cole
Listen to the poem here. ?
Flashbacks: Echoes of Past Issues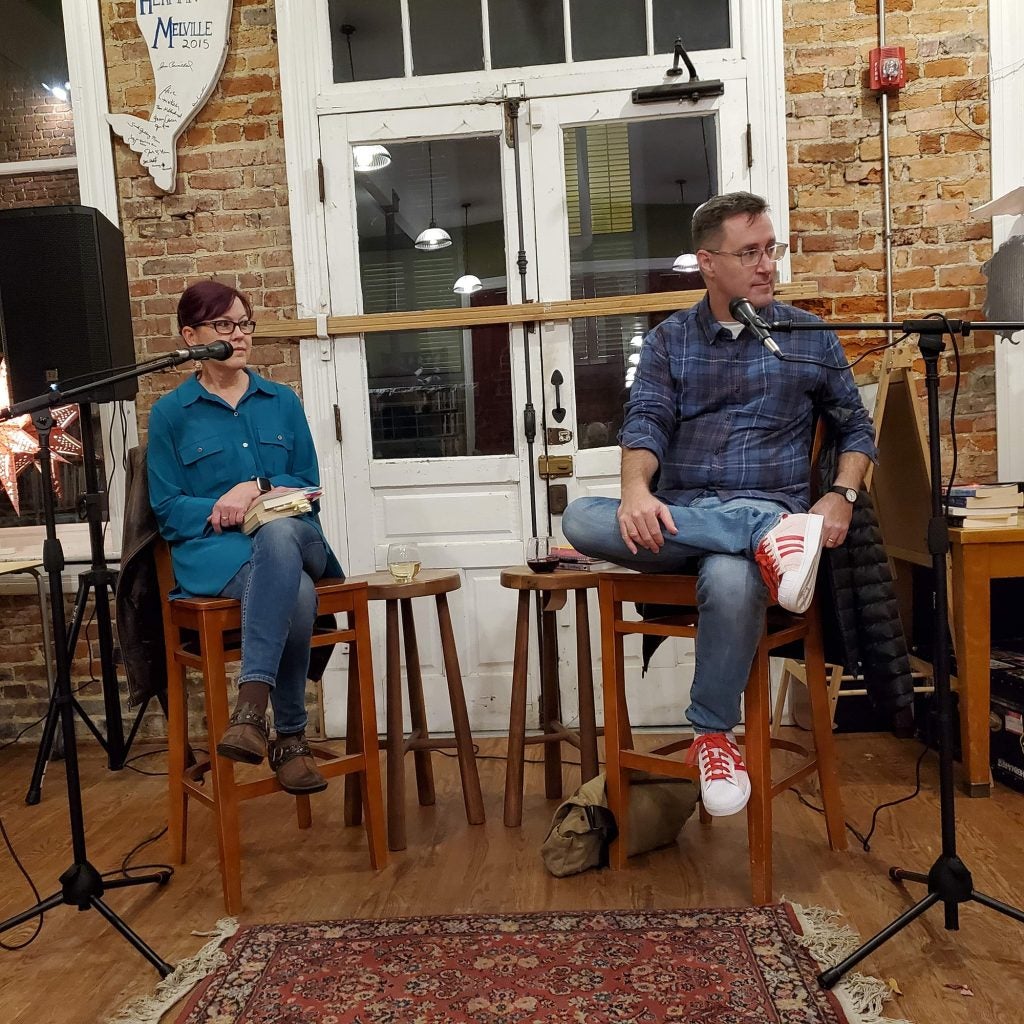 New Prize Winners, Old Friends, and a "Last Rock Novel"
section introduction by Margaret D. Bauer, Editor [PDF]
​"This section is full of award-winning content: Katey Schultz's Betts Prize story, for example, which reveals that the author is continuing to write stellar stories since we reviewed her collection. . . . A finalist last year, Wayne Johns is back this year with the winning Applewhite Prize poem. In fact, all of the poems selected by final judge Allison Adelle Hedge Coke for special honors were previous finalists."
​Zora Neale Hurston in North Carolina: Drama, Education, and Contemporary Activism
2019 Paul Green Prize essay by Rachel Warner
Eclipse and Icon
two poems by Fred Chappell
art by Matt McConnell and Taylor O. Thomas
​​Trees Stars the Seasons, Thinking Music, and In the Art Museum
three poems by James Applewhite
art by Ellen Kong, Jordan Parah, and Peter Filene
Meditation in a Glass House
2019 James Applewhite Poetry Prize poem by Wayne Johns
art by Michael Sherrill
​Something Coming
2019 Doris Betts Fiction Prize story by Katey Schultz
art by Lori Vrba
The Ghost Girls of Ottawa, Illinois
second place poem by Debra Kaufman
art by Aspen Hochhalter
Listen to the poem here. ?
Monarch
honorable mention poem by Marty Silverthorne
art by Robert Motherwell
Franz, North Carolina, 1949
honorable mention poem by Jane Sasser
art by Franz Kline
Listen to the poem here. ?
Never Mind the Apocalypse, Here's Jeff Jackson
an interview by Christy Alexander Hallberg
art by Jeff Jackson
Late Shift
honorable mention poem by Valerie Nieman
art by Austin Cathey
Listen to the poem here. ?
Other Nominations from this Issue
Orison Anthology
Debra Kaufman
Marty Silverthorne
2019-20 Student Staff
Editorial Assistants
Megan Brown
Max Kilgore
Laura Pittman
Ashten Shope
Mayee Zhu
Interns
Emily J. Bolton
Matthew Giardino
Lily Johnson
Amber Knox
Devin Raines
North Carolina Literary Review
East Carolina University
Mailstop 555 English | Greenville, NC 27858-4353
NCLRstaff@ecu.edu | 252-328-1537