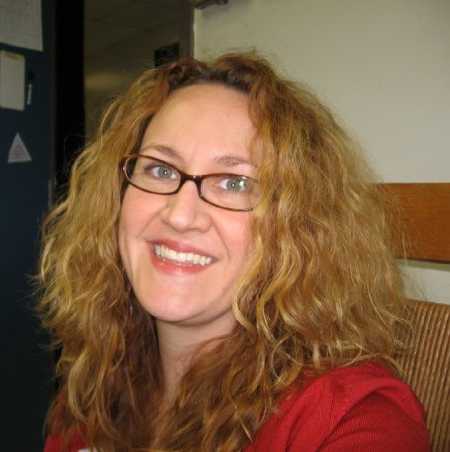 Leah Hampton of Waynesville, NC, is the winner of the 2012 Doris Betts Fiction Prize competition for her story "The Saint." Hampton will receive a prize of $250 from the North Carolina Writers Network, and her story will be published in the North Carolina Literary Review's 2013 issue.
Leah Hampton teaches English at Western Carolina University in Cullowhee, North Carolina, where she currently serves as the Associate Director of WCU's Writing and Learning Commons. She is a native North Carolinian and a longtime resident of the Blue Ridge Mountains. She lives in Waynesville with her husband Joel.
NCLR Fiction Editor Liza Wieland selected Hampton's story from twelve finalists, saying "I chose 'The Saint' as winner of the 2012 Doris Betts Fiction Prize because I was moved by the quiet, deliberate voice in the story, as well as by the energy of the language. I was also impressed by the story's experiment with chronology, its demonstration that grief can dismantle time and thus in some way make time useful to us. This is a story that is both disarmingly wise and breath-takingly beautiful." Eighty-nine stories were submitted to this year's competition. Wieland also noted Ronald Jackson's "The Shower," Kathryn Lovatt's "A Cure For Dreams," and Gregg Cusick's "Entanglement" for honorable mention. Other finalists were Allison Reavis, Nancy Richard, Kermit Turner, Beth Hatcher, Faith Holsaert, Haley Edwards, Leah Berkowitz, and Susan Walker.
Sponsored by the North Carolina Writers Network, the competition is named for preeminent North Carolina writer Doris Betts, award-winning author of six novels and three short story collections. NCLR is sad to note the passing of Ms. Betts on April 21, 2012. A celebrated writer and gifted teacher, Doris Betts inspired countless writers throughout her career and will continue to inspire those who follow. This award honors the legacy of one of North Carolina's finest writers.
Published since 1992 by East Carolina University and the North Carolina Literary and Historical Association, the North Carolina Literary Review has won numerous awards and citations. Fiction editor Liza Wieland is the author of three novels and three collections of short stories.
A two-year subscription to NCLR will include the 2012 issue, featuring the first and second place stories from the 2011 Betts competition, as well as the 2013 issue, featuring stories from this year's competition. Subscribe by June 1 to avoid postage charges.
Leah Hampton Replies to the News of Her Award
The past year has been full of surprises and learning experiences. My background is in technical writing, so I've always been rather shy about my creative side. Recently I'd been intensely focused on some challenging work-related writing projects, and I was feeling really burned out. I became determined to take some time for myself and finally submit this story, which had been on the back burner for some time. It felt so good to finish it, to feed that part of myself. I am so thrilled and fulfilled by this whole experience.
Liza Wieland on the Betts Honorable Mentions
I admire "Entanglements" for the way it caused me to reexamine my ideas about what makes a story. This piece illustrates the complex relationship between plot and coincidence, and yet the characters are fully realized. It's a brief but useful and intelligent lesson in fiction writing, and I hope to (with the writer's permission of course) use it in my classes.
"The Shower" is a refreshing take on the contemporary soldier's story. Here the soldier is a woman returned home and wondering how to connect with her female friends. The writing is acutely descriptive, close to the bone; the term "surgical strike" comes to mind: I get what's important. At the end of the story, I feel I know Babs and her friends, and understand the complications of their lives.
The first line of "A Cure for Dreams" had me hooked, and the story lived up to the promise of its opening.  The subject matter (an Iraqi war veteran at a sleep clinic) is wholly original and deeply moving, and the quiet tenderness between Wendell and Gene feels both true and revelatory.
North Carolina Literary Review
East Carolina University
Mailstop 555 English | Greenville, NC 27858-4353
NCLRstaff@ecu.edu | 252-328-1537