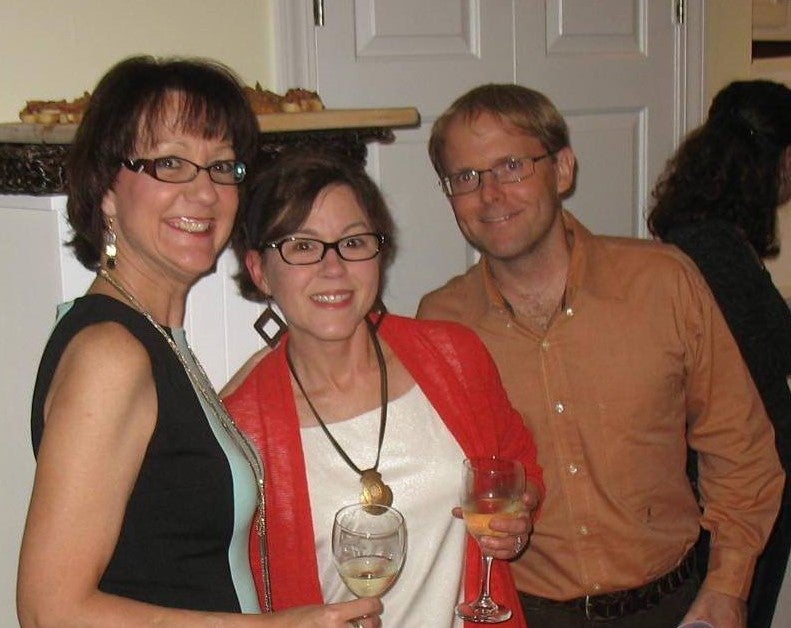 by Christy Alexander Hallberg, Senior Associate Editor
Greetings, one and all. I hope you're enjoying this spectacular season, which never fails to inspire me creatively, with its resinous, woody scents and fabled Harvest Moon and "hills with yellow balls" that Carl Sandburg wrote about in his poem "Theme in Yellow." Every year with the arrival of the autumnal equinox, I feel more alive and grateful, even before the Thanksgiving holiday, just days away now, commands me to be. I'm feeling particularly thankful this year—especially for the privilege of working on NCLR with such a stellar team of editors, artists, student interns and editorial assistants, techies, and, of course, writers. Because of all of them and all of you, our treasured supporters, the journal continues to thrive—from the first print issue in 1992 to the premiere issue of NCLR Online in 2012 to this sunny November morning in 2022 as I draft this Editors' Blog entry.
Carrying on with the theme of gratitude, I'd like to extend a heartfelt thank you to all the writers who've contributed book reviews to the journal through the years—including Heather Bell Adams, Catherine Carter, Dale Neal, Meagan Lucas, Fred Chappell, Judy Goldman, and Susan O'Dell Underwood, just to name a few. As a recent debut novelist (my novel, Searching for Jimmy Page, was published by Livingston Press in the fall of 2021), I can attest to how important reviews are in growing an audience base for new and veteran authors. Furthermore, reviews offer readers a substantive assessment of a book's heart and soul, far beyond what a three- or four-line blurb on a dust jacket can. They matter, y'all.
In the upcoming issue of NCLR Online, we're thrilled to include nearly twenty (possibly more) reviews of books by North Carolina authors or works set in the state. I'm currently reviewing Michael Parker's new novel, I Am the Light of This World, and Michael Gaspeny's debut novel, A Postcard from the Delta, for a later issue. I'm excited about sharing my thoughts about these two completely different stories, both with haunting Blues soundtracks echoing through the pages. (You can catch my interviews with both Michaels on my podcast, Rock is Lit, wherever you get your podcasts.)
If you're interested in submitting a book review to NCLR Online, please visit our Book Reviews page. If you've published a North Carolina-related book, feel free to email us the title and the name and email address of the person we should email to request a review copy to be mailed to a reviewer. We welcome novels, creative nonfiction books, and full-length poetry collections, as well as books of literary criticism on and biographies of North Carolina writers, from small and independent presses and large commercial presses alike. Please note that we do not review self-published books.
Once again, thank you to past and future reviewers for your valued contribution to the journal, and a great big thank you to NCLR readers, subscribers, and supporters. (If you haven't yet subscribed, you can do so here.) 'Tis the season for gratitude and creative inspiration and magical full moons and actuating our inner warrior as we head into the dark winter months—preferably armed with a subscription of NCLR and a good book or three recommended by an NCLR reviewer.
Happy Thanksgiving, everyone!
North Carolina Literary Review
East Carolina University
Mailstop 555 English | Greenville, NC 27858-4353
NCLRstaff@ecu.edu | 252-328-1537