by Margaret D. Bauer, Editor
2022 was busy – as is typical for the NCLR staff. The start of a new year seems like a good time to look back, recognize all we accomplished in 2022, then look forward to what's ahead in 2023.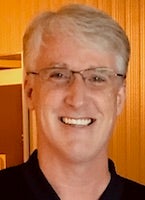 So, in 2022, we . . .
· shared weekly Friday from the Archives and Saturday Reviews in 2022 posts, first via social media and eventually on our new website;
· created a whole new website (Thank you, Timm Hackett!);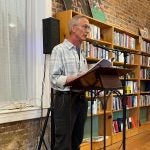 · welcomed our poetry editor Jeff Franklin for a rare visit to North Carolina. He read from his new poetry collection at locations across the state, each including one or two of our James Applewhite Poetry Prize finalists or final judges reading with him;
· published the first issue of our fourth decade in print and in it celebrated writers who teach;
· received a North Carolina Humanities grant to fund a new initiative to seek pedagogical submissions – which will be published in the fall 2023 online issue;
· partnered with the North Carolina Poetry Society to create a new performance poetry contest, which we named for North Carolina Poet Laureate Jaki Shelton Green: accepting video submissions in April 2023, with final judge Glenis Redmond selecting the winner;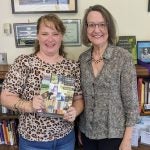 · published the first fall online issue in October, thus expanding the number of contest finalists and book reviews we can publish;
· received a Spark the Arts Grant from the North Carolina Arts Council to hire a Digital Editor (Welcome again to Devra Thomas!);
· worked with new ECU colleague Desiree Dighton's editing class on a project in which her students helped with the layouts of our book reviews;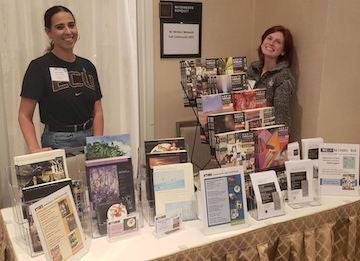 · sold a record number of new subscriptions at the fall North Carolina Writers' Network conference.
And of course, add to this list of new events, accomplishments, and initiatives all of the work that goes into publishing our now three annual issues, managing our creative writing contests, and training new student staff each semester.
Welcome to the new student staff members for spring semester. Their training has begun as we also pick up with the work of preparing the 2023 print issue for publication where the fall staff left off. The special feature section of the 2023 issues is Native American Literature of North Carolina, and my ECU colleague Kirstin Squint is guest editing that section. She has put together quite the lineup of content, so stay tuned for a future blog entry from her in this space, in which she'll tell you more about that.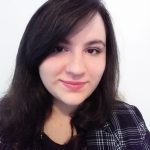 The first of the 2023 issues will be released in February, which means Senior Editorial Assistant Megan Smith is jumping right in this semester with proofreading the winter online issue. I have been so impressed by Megan's keen editorial instincts over the past year and a half. I point this out because Megan will be finishing her master's degree here at ECU this spring, so if publishers among our readers are seeking strong candidates for editorial positions, send me your job ads, and I'll pass them on to Megan.
Submissions opened January 15 for the Alex Albright Creative Nonfiction Prize and, as noted in my list of 2022 activities above, coming up this semester is the new Jaki Shelton Green Performance Poetry Prize contest, sponsored by the North Carolina Poetry Society. Start making your videos now!
Looking back on 2022, I am reminded of the many what I call "love my job" days. Looking forward to 2023, I know there will be more coming in the near future, largely because of the talented NCLR team and the shared enthusiasm and generous support of our many collaborators as we develop and launch new ideas toward fulfilling our mission to preserve and promote the state's rich literary culture.