by Dr. Casey Kayser, Guest Feature Editor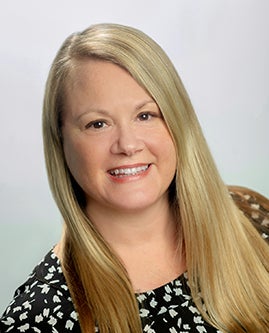 I was honored when Editor Margaret Bauer reached out to ask me to guest edit a special feature section of the North Carolina Literary Review on disability in North Carolina literature. While I have co-edited two collections on southern writer Carson McCullers (along with my co-editor Alison Graham-Bertolini), prior to this opportunity I had no experience with guest editing for a journal. So while the work has been somewhat daunting, I have already learned so much and enjoyed familiarizing myself with the work of North Carolina writers writing about their own experiences with chronic illness or disability or representing it through characters in their fiction.
I was familiar with the good work of NCLR and knew that one of my colleagues and friends from graduate school at Louisiana State University, Kirstin Squint, was currently serving as the first guest editor for a special feature section on Native American literature of North Carolina for the 2023 issues. I am thrilled to be the second guest editor, and indebted to Kirstin for forging the path and offering advice, as well as grateful to Margaret for her guidance. This guest editorship has given me the opportunity to increase my own knowledge of representations of illness and disability in southern literature, particularly that of North Carolina, as well as gain valuable editorial experience.
I have teaching and research interests in modern American and southern literature, as well as the field of medical humanities. I founded and direct the Medical Humanities program at the University of Arkansas, and I've had the opportunity to combine my interests in exciting ways through my research and teaching. For instance, I have published on the illness experience in the life and work of McCullers. I recently taught a graduate seminar titled "Illness and the Southern Writer." In that course, we read North Carolina writer Charles Chesnutt's The House Behind the Cedars (1900), considering the interesting way he figures race as disability through the regulations of the color line in the nineteenth century.
Reading Chesnutt and my work for NCLR has led me to other North Carolina writers who write about their own experiences with chronic illness or disability, from Reynolds Price's meditations on the spinal cancer that rendered him paraplegic in A Whole New Life: An Illness and a Healing (1994) to James Tate Hill's recent memoir Blind Man's Bluff (2021) about his experiences with Leber's hereditary optic neuropathy, a condition that left him legally blind. Other writers have depicted disability experiences through their characters, such as the disabled, institutionalized Silvaney in Lee Smith's Fair and Tender Ladies (1988) or the various forms of disability experienced by characters in Chesnutt's The Conjure Stories (1899). I have learned that the literature of North Carolina writers is rich and varied, providing us insight into not only individual experiences with illness and disability, but offering a larger perspective on the diverse experiences of people in the South.
I echo Kirstin's praise (in her recent editor's blog) of the great work that Margaret and the NCLR staff have been doing for each issue for over thirty years. Like Kirstin, I have been surprised by the amount of work that goes into just this special feature section—for instance, crafting a Call For Proposals; soliciting and reading through critical articles, creative pieces, book reviews, and interviews; helping choose judges for creative writing contests; organizing conference panels; considering multi-media content to pair with texts. Seeing the work that goes into just a special feature section has given me insight into the larger inner workings and immense efforts and passion Margaret and the NCLR staff put into producing each issue of this incredible journal. 
While we have already been quite busy, in some ways it feels like the work is just beginning, since the deadline for submissions is August 31, 2023. We have already received some amazing proposals and essays on the work of writers such as Charles Frazier, Barbara Neely, Ron Rash, and Lee Smith, as well as creative pieces that have truly moved me. I look forward to reading all of the content we will have the opportunity to consider for the special feature section. Please consider submitting and/or subscribing for access to this great content!